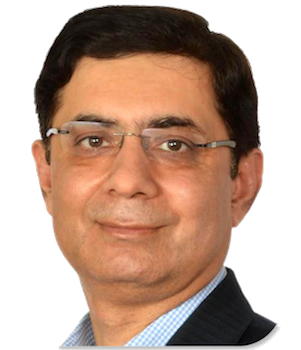 Vikram Kaushal has Industry Experience of over 25 years in Banking and Financial Services, developing & scaling business models across Private Banking, Wealth Management, Asset Management, Banking & NBFC.
Incubated and led large business and cross-sell strategies in ICICI Group, YES Bank & Bajaj Finance
As President YES Bank, he anchored & incubated strategy, build & scaled business model for their Wealth Management, NRI & online – Remittance business along with Investment Advisory, Wealth management products & Key account management framework.
Vikram's strength is his relationship and he has successfully leveraged them to create strategic value for his client across Aviation, BFSI, Real Estate & Renewable sectors.
Vikram is a co-founder of Claysquare Advisors and has played a key role in capital raising both in domestic & overseas markets for Indian businesses.
Vikram is an Alum of Institute of Management Technology Ghaziabad.