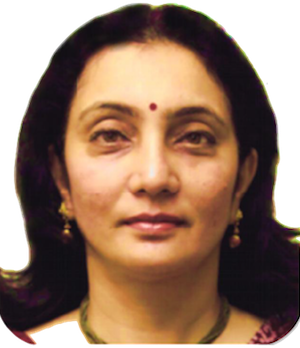 Rina Kaushal has strategic advisory experience which spreads across Education, Infrastructure Services (Telecom & Renewables), Human Resource practices and Social Enterprises.
In her experience of over 20 years, she has anchored & turned around ventures in education & skill development programs.
Her strength in process re-engineering, understanding of corporate finance & seamless execution of project deliverables has helped in improving capital efficiencies & delivering turnaround ventures.
She has been on board of several companies and the currently active boards are Greater Valley School, Noida and TMI Network, Hydrabad. She is co-founder of Claysquare Advisors.
Rina is an alum of Institute of Management Studies , Indore and Columbia University, New York where she pursued a course in International Finance.