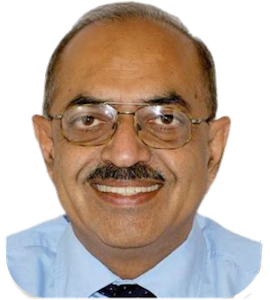 JAYANT DANG has been a senior banker with over 30 years of a fast-track career in International Banking & Risk Management. He spent 15 years with Citibank, followed by 5 years as the CEO of Escorts Finance Ltd., in India, then 5 years with the Asian Development Bank (ADB) in Manila. He was also a consultant for USAID to help them develop regulations for the microfinance industry in Afghanistan. He had earlier done consultancy assignments for the Afghanistan International Bank (AIB), on developing portfolio growth strategy.
Other significant positions held by Jayant are, CEO: Assets Care Enterprise (ACE) promoted by Government owned banks and financial institutions to start an Asset Reconstruction Company.
He is currently a Senior consultant with Bank T&D Consulting, the UK for portfolio & credit process reviews in Abu Dhabi and Malaysia and a Consultant with Asian Development Bank for their Office of Risk Management.