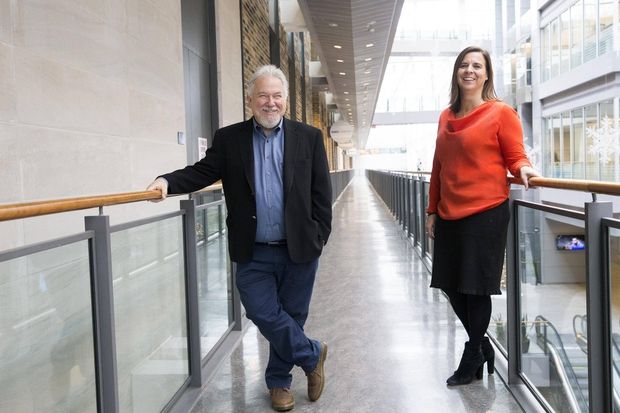 06 Dec

Brightspark looking to turn traditional venture capital on its head

Mark Skapinker built some of Canada's top software firms in the 1990s, then became one of Canada's leading venture capitalists in the 2000s.

Now, he's drawing on both experiences with his latest plan: to turn traditional venture capital on its head.

Together with fellow managing partner Sophie Forest, Mr. Skapinker is hoping to establish their Brightspark Ventures as a unique à-la-carte venture capital firm that dramatically expands the number of Canadians investing in startups, using a proprietary software platform that may have commercial value to other financial managers.

"We're democratizing venture capital," Mr. Skapinker said. "We think we can get 10,000" Canadians investing in Brightspark deals – a figure more than three times larger than the amount of active angel investors in Canada.

That approach has not only attracted hundreds of investors to Brightspark deals, but turned the firm into an attractive investment opportunity itself. On Wednesday, Brightspark is announcing that it has raised $6-million in a deal led by Toronto investment firm Kensington Capital Partners. "They're building a corporate finance machine" that enables Brightspark to quickly and efficiently raise money from investors, Kensington managing director Rick Nathan said.

Typical venture-capital firms invest in high-risk startups. VC firms usually raise a pool of money from investors and put the cash to work over a fund's life, charging management fees of 2 per cent of invested capital annually and keeping 20 per cent of gains.

Brightspark's approach is different. It creates a mini-fund for each startup the partners want to back, typically Canadian firms in flourishing markets such as mobile or artificial intelligence, ideally with a product in market and generating $1-million in revenue.

The Brightspark team typically commits to invest a range, then turns to a network of more than 2,500 individual "qualified investors" – people with $1-million in assets and an income of at least $200,000 – they have cultivated to finance the fund.

Mr. Skapinker co-founded Brightspark in 1999 after selling two successful software firms, Delrina Corp. and Balisoft Technologies, in the previous four years. Ms. Forest, then an investing partner with the Caisse de dépôt et placement du Québec's venture investing arm, joined Brightspark in 2003 after previously financing Balisoft and Brightspark's first fund. Brightspark managed two conventional VC funds launched in 1999 and 2006 that raised $60-million to $65-million apiece, posting a better-than-average annual internal rate of return of 66 per cent after backing Think Dynamics and Radian 6, which both sold for huge gains.

But when the partners set out to raise a third fund in 2012, they ran into difficulty. The only large investors still backing Canadian venture capital firms at that point either had specific demands – such as governments wanting investments tied to jobs, regions or specific sectors – or urged Brightspark to raise substantially more money than they had in the past.